To be a bold, achievement-oriented B2B marketing partner,
serving clients who want passion and creativity
applied to their ever-changing challenges.
THE BIG PICTURE
We take the whole marketing and sales situation into account from your goals to your available resources. Our clients benefit most when we work together to define the marketing barriers, determine alternative approaches and deliver results. When you work with Duff Dynamic Marketing, we dig in with you as we have for more than 70 clients during the past 30 years.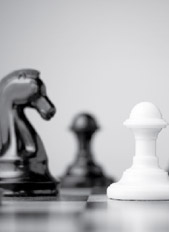 SOLID STRATEGY
Applying creative passion to fundamental marketing is the essence of Duff Dynamic Marketing. Solid strategic imperatives based on situation and SWOT analysis are critical to success. Skipping ahead without this step can lead to faulty execution. We don't want to waste your money or your precious time…or ours.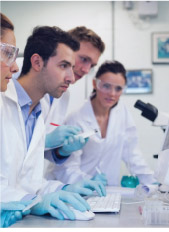 INFLUENCE
In the B2B world, it's critical to get key influencers familiar with your product or services. With nearly 30 years in ag and allied industries, we have contacts and relationships to help raise your visibility and brand positioning. From speaking engagements or training modules to social media noise or information exchange seminars, we make it happen. We define key influencer positions, dig in to understand and work hard to deliver change.
THE RIGHT MOVES
Shrewd strategy and solid solutions can drive the sales needle. But the one constant fact about a market is that it is always evolving. We keep our ear to the ground while staying flexible to anticipate change, adapt quickly and adjust to help our clients stay ahead of trends.
MAP EFFECTIVE PLANS
Are you aware of opportunities you are missing or obstacles that are lurking? Duff Dynamic Marketing takes pride in our investigation, imagination and instigation to get at the root of whatever is keeping you from your marketing or brand building goals. Then we help you design and implement action plans to realize results.
SALES & SERVICE
Integrated marketing doesn't stop at creating brand awareness. We go further to proactively define sales barriers and plan marketing efforts to inspire and support selling efforts at all levels within the organization.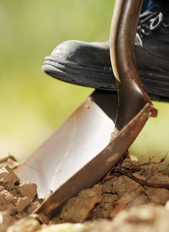 PRODUCT POSITION
We don't skimp on research. Duff Dynamic Marketing truly digs into your market—and the decision-makers within it—to find the optimal placement for your product or service. Whether we are helping you position for the first time or creating the most effective ways to reposition, we tackle the issues head on.
INTRODUCE NEW PRODUCTS
Learning is the core element to launching new products. You learn, we learn and then your customers have to learn. Our strategic approach generates a sharp image of the hurdles and opportunities you face, before you've even opened the gate. Defining your game plan and then making it happen – that's our goal.
CONTACT US
Duff Dynamic Marketing
11125 N. Ambassador Drive
Kansas City, MO 64153
816-891-8845 ph
816-891-7576 fx
Results@duffdynamic.com